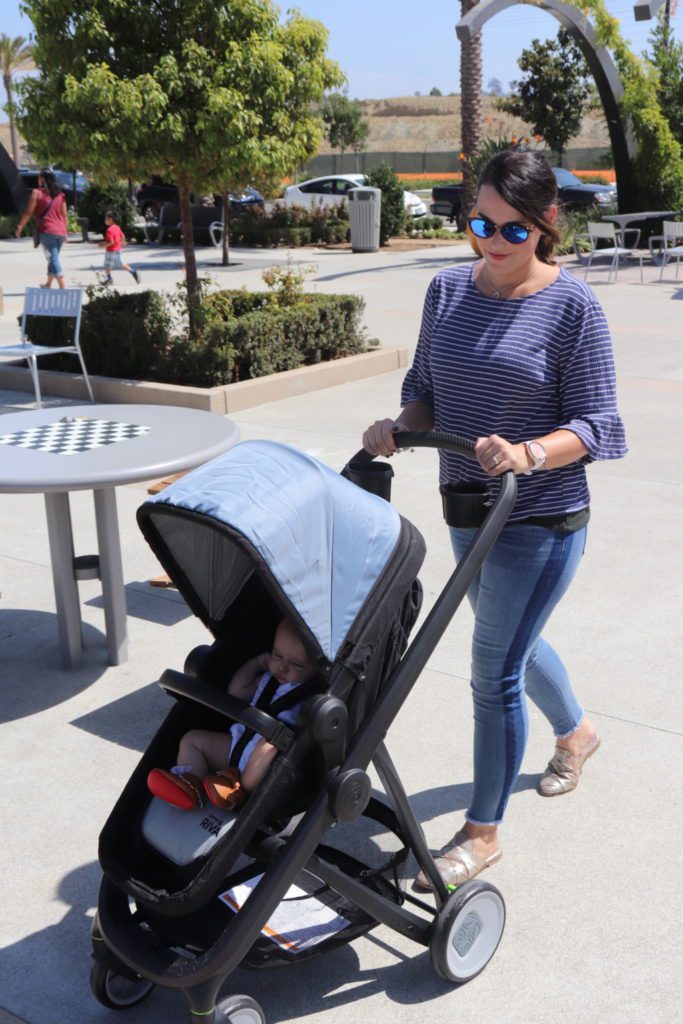 Being a mother now of TWO beautiful daughters, Aurora (2.5) and Autumn (5 months) I am constantly on the lookout for products that are safe, sustainable, and easy to maneuver. On my last trip home from Europe, my stroller was completely damaged by the airline on our return flight, so I was on the hunt for a new stroller.
I am constantly on the go and was in dire need of a lightweight and easy-to-fold-up stroller and that is when I was introduced to the Safety 1st RIVA Flex Stroller, a 6-in-1 travel stroller system that has not only my baby's safety and comfort in mind, but mine as well.
I already have some Safety 1st products at home and trust the brand. They are a not only a household name . . . they have also withstood the test of time as a brand leader in child safety for over 30 years.
Here are three reasons why I chose the Safety 1st RIVA Flex 6-in-1 travel system for my daughters:
1. The Smooth Recline for Downtime™ feature: I never need to worry about waking Autumn with this innovative feature that allows for a quick and easy transition from riding stroller to a flat recline in carriage mode.
2. It's lightweight and easy to fold: It is the lightest stroller travel system I have ever used and features a one-hand, self-standing lift-to-fold function, which with two babies in tow comes in extremely handy.
3. It's machine washable with zip-off fabrics: Let's be honest, kids are MESSY . . . and well, with two kids, it's DOUBLE MESSY. You can easily zip the fabrics on and off and throw them into the washing machine for a quick clean. This is something I haven't seen before!
So if you are on the search for a stroller and travel system, I highly recommend the RIVA Flex, which launched this month at Target stores and online. SHOP NOW.
SPONSORED GIVEAWAY
The San Diego Moms Blog and Safety 1st have teamed up to provide ONE lucky reader with a FREE RIVA Flex Travel System (Value: $299). To participate in the giveaway find the post on Facebook, tell us your favorite feature of the RIVA Flex, follow @safety1st and tag 2 friends for your chance to win. Winner will be selected on 10/5 by direct message.
Rules/Disclaimer: This promotion is open to those over the age of 18 and current San Diego residents. Void where prohibited. By "Liking" you enter and agree that this promotion is in no way associated with, administered by, or endorsed by Facebook; and acknowledge a complete release of Facebook by your participation.