---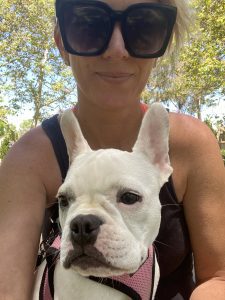 Before I became a "real" mom, I was a "dog" mom. Growing up, our family ALWAYS had a dog, and in my adult life, that did not change.
I know many families who have adopted dogs or brought home a puppy during the pandemic. If you aren't used to working from home, staying at home during an 8-hour workday with your dog can be challenging! It is important and our responsibility as pet owners to care for them and provide these dogs with the proper training to ensure they adapt and transition well to their new home.
We want our children safe and our dogs safe in their new FOREVER home.
That is why a WELL-TRAINED family dog is VITAL, and why I am so excited to introduce you to Off-Leash K9 Training.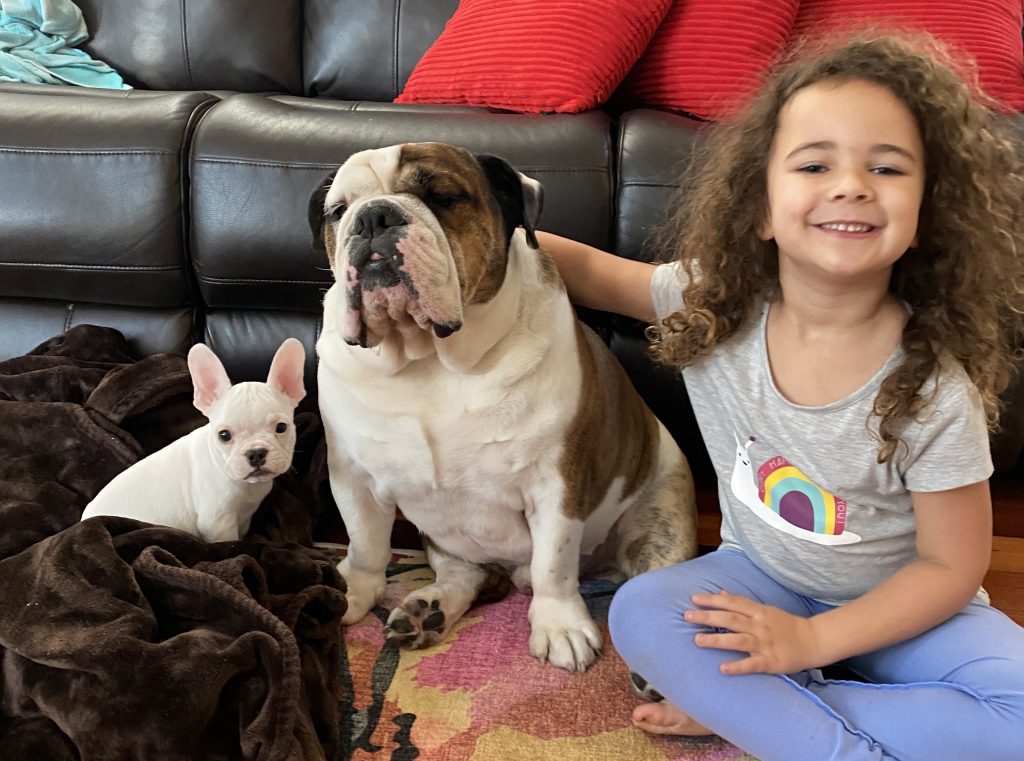 I have used e-collar training for all THREE of my dogs, so when I brought home my new French Bulldog puppy Angel, I knew who to turn to. Angel is also deaf, so the collar training was imperative for training in my eyes to be able to ensure her safety as well as the safety of my family.
Before we start, let's talk about common misconceptions with the e-collar, because I know what you are thinking!
It's cruel and will hurt the dog.
The dogs will in fact hate the collar.
The e-collar will burn my dog's neck.
The e-collar sends a "shock".
These are all FALSE!
My first experience with using an e-collar is that it is not cruel, it's a positive correction. As a parent you create rules, you enforce disciplinary actions and structure for your kids so they don't put themselves in dangerous situations, and it is imperative that we do that with our dogs too. Just like kids, dogs thrive in an environment that has predictability, a daily routine, and a strict set of rules. Oftentimes, dogs will act out when there is no stability in their lives. This is their way of communicating with us that things need to change.
For Angel and I, I was not able to verbally cue her to "come". The e-collar successfully cues her for me with a light vibration. I didn't feel comfortable taking Angel to the dog park knowing I couldn't call her back with my voice. We are still in the early stages of training, but it feels good knowing that I could potentially call her back if she were in a dangerous situation or I needed her to come quickly back to me.
Because Angel is deaf, they created a training plan for me that encompassed the cues from the e-collar and hand signals since verbal cues were not an option. PS: another reason I love this program is that they work with you to develop a plan based on your dog's needs!
I signed up for a four-pack of one-on-one training (we have one left) and we have covered the following commands: "Come", "Sit", "Place", and "Stay". In the final training, they are going to cover: Loose leash walking, "Off" and "Down".