I love planning get-togethers with friends and family. What better way to enjoy the beautiful San Diego weather and time off from school than with a fun summer party?
One of my favorite shows is The Kitchen on Food Network, where they give you all of the components to throw a successful barbecue/holiday party/themed party. I'm a little bit of a Type A personality, so I really like to take a theme and run with it.
Here are some of my ideas to kick off or end your summer:
1. Cocktail-themed: Pick a cocktail and roll with it. So many different summery cocktails: Pina Coladas, mojitos, and margaritas… yes, please! Keep it simple and have your bar stocked for an easy and accessible way to guests to help themselves and customize their cocktails to their liking. This way you can enjoy your party and not worry about serving guests.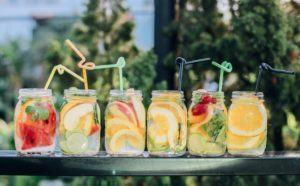 2. Barbecue and water balloons: What better way to enjoy the San Diego sun than with easy to grill food like hot dogs, hamburgers or carne asada while partaking in water balloon tosses/wars. You can set up little kiddie pools for the littles to splash around in (supervised, of course!)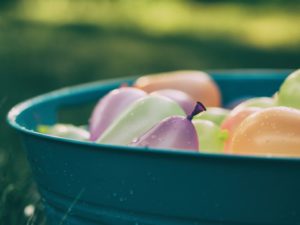 3. Backyard Campout: Pitch your tents and get a small fire pit going. Set up a s'mores station with traditional and non-traditional ingredients for guests to make their own s'mores. You can experiment with different chocolates and fruits to add to it all in the comfort of your own backyard.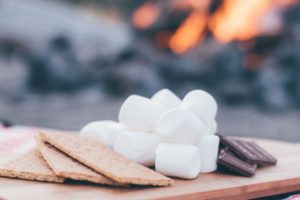 4. Beach Party: Plan a group day at one of San Diego's gorgeous beaches and have people sign up "potluck" style. We are so lucky to live by the water, take advantage!
5. Fruit themed: Pick your favorite fruit and base your menu off of that. For example: Watermelon. You can make watermelon mojitos along with watermelon and feta salad and use watermelon printed paper plates which can be found in most stores during the summer.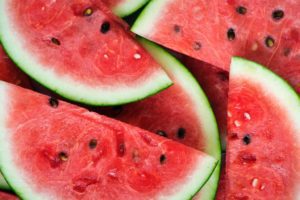 I love spending quality time with friends and family during the summer, and what better way than a fun themed party. My older daughters are summer babies, so it's always a fun time around here. How do you spend your summer? Any other themed parties you enjoy? Let me know!