Hispanic Heritage Month is officially underway, running through October 15. 2021. During this time, we honor the achievements of Hispanic Americans. We embrace the traditions, music, foods, and literature that have become an integral part of our nation's fabric. There are so many engaging books for younger readers that highlight all of these things and more. Here are 4 must-read children's books to celebrate Hispanic Heritage Month.
Dreamers By Yuyi Morales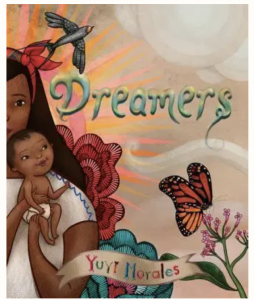 Dreamers follows its author on an autobiographical journey of her immigration into the United States from Mexico with her infant son. Morales walks us through her beginnings in Texas, eventually leading her to San Francisco. She and her son discovered the magic of public libraries. They bond over books and a love for learning. The story moves through time and discusses the emotions and adjustments experienced in moving to a new country with a new language and different traditions. This is a good read for 4-8-year-olds. A video of the book read aloud can be found here.
A Paintbrush for Paco By Tracey C. Kyle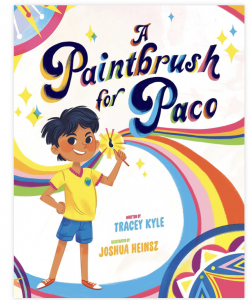 We loved the vibrant colors and fun illustrations in A Paintbrush for Paco. As a lover of art, Paco's creative spirit resonated with my daughter. The story follows Paco as he daydreams through his school day with bursts of Spanish words. Uniquely, he uses artistic expression to portray what he is seeing and feeling. This is an easy-to-follow story for 4-8-year-olds.
Separate is Never Equal: Sylvia Mendez and Her Family's Fight for Desegregation by Duncan Tonatiuh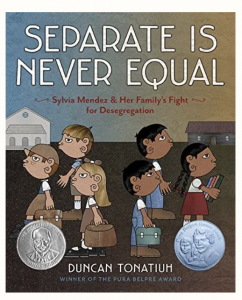 I found Separate is Never Equal to be an important read. It introduces elementary-aged children to the history of segregation and civil rights. Further, this book is based on real actions and events in the life of U.S. citizen Sylvia Mendez and her family. They fought for justice in the California school system after being denied enrollment at a school for Whites only. Similarly, the Lemon Grove Incident, which occurred here in San Diego County in 1931, was the first case in the fight for school desegregation regarding Mexican and Mexican-American students.
Latinitas: Celebrating 40 Big Dreamers by Juliet Menendez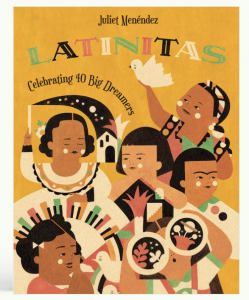 Of the Must-Read Children's Books, this book is a gem. It is truly inspiring. It covers the lives of these 40 strong women from the early beginnings of their journeys. This read will encourage young readers to dream big as they find relatable moments and parallels to their own lives. Author Menendez illustrated and painted the accompanying images, which add a gorgeous layout to the book. I love that each biography is only a page, giving it the feel of Good Night Stories for Rebel Girls. My daughter loves flipping through and choosing from the various stories for the pick of the night.
This list barely scratches the surface on the Must-Read Children's Books for Hispanic Heritage Month, but is a great starting point! Pro-tip: if you aren't in a position to run out and purchase several new books or make it to the library, many books are featured on YouTube as read-alouds. Additionally, be sure to check out this previously post written from the perspective of one of our writers!