Youth 18 years and younger can ride buses, trolleys, and trains FREE beginning May 1, 2022.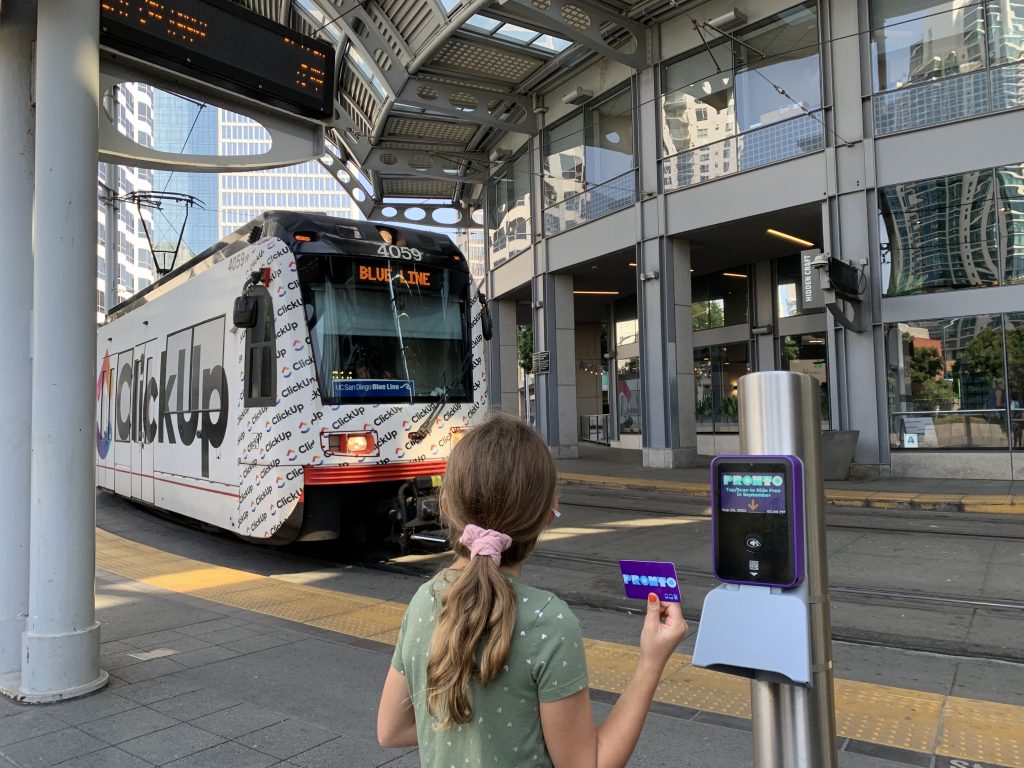 Gas prices are at record highs and summer activities are on the horizon. Who doesn't want a free ride? With the Youth Opportunity Pass, all kids ride free on San Diego's Metropolitan Transit System. This pilot program is for all youth ages 18 and under and will run through July 2023. Free fare applies on trolleys, buses, and the North County Transit District's FLEX, BREEZE, SPRINTER, and COASTER trains.
Check out our easy guide to riding public transit with kids
Kids ride free
The first thing to know is children age 5 and under have always ridden free with an accompanying adult, so nothing changes for the littles.
For kids over age 5, a PRONTO youth pass is necessary to receive a free ride. If your kid already has a PRONTO youth pass, awesome! It will automatically become a pass for free rides beginning May 1, 2022.
Get a free pass
If you need a pass for your youth, you have three options:
When you're ready to ride, tap the youth pass at the station or onboard the bus, and you're good to go!
Get going
Where will your kids ride free this summer? Hop on mass transit and attend one of these fun San Diego events!