Searching for a school? Forget about Shepherd of the Hills . . .
. . . if you like "normal" classrooms.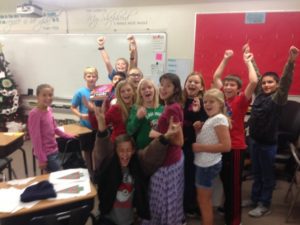 Most parents expect to see their kindergarten child with other kindergarteners, or their third-grader with other third graders, but our classrooms are unique.
We have multi-grade classrooms where you'll find kindergarteners in the same classroom as first and second graders or third graders engaged in learning with fourth and fifth graders. While it may seem odd and different, it adds some incredible benefits to your child's education. Check out our videos to see how it works.
"The small class sizes at Shepherd of the Hills were puzzling to us, but once we saw the benefits, we were extremely pleased. . . the mixed grades in a single class offer several tangible benefits."

"Multi-grade classroom students perform as well or better than students in a single grade setting . . . there are many social and psychological benefits from a multi-grade setting."
. . . if you want your child to have to adjust to different teachers every year.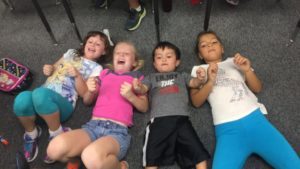 The modern education term is called "looping." Looping means that the same teacher stays with the same class as it progresses through different grade levels. Well, we have been implementing this "modern" education philosophy for over 40 years!
This approach allows our teachers to care about their students on a personal level, know their individual struggles and strengths, and discover how they learn best. There is no passing a student on to the next teacher the following school year. The teacher is invested for the long haul.
"I have had the opportunity to observe the teachers give loving attention and extensive instruction to individual students. They are creative in their teaching efforts and are dedicated to improving their methods as educators."
. . . if you hate recess.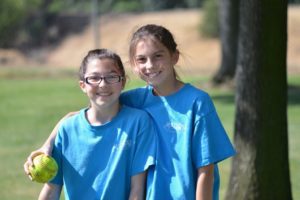 Recess and free play have fallen by the wayside for many schools which look to add more time for learning in the classroom. We want something different for our students. Recess provides valuable time for students to give their brain a rest, opportunities to work on social and problem-solving skills, and time for exercise and free play using their imagination and creativity. Plain and simple – we unapologetically love recess!
"Our children absolutely love attending Shepherd of the Hills Lutheran School. It is vividly displayed in their eyes and attitude. They get up before we do on school days in joyous anticipation and at the end of the day, we have to drag them home because they don't want to leave!"
. . . if you want nothing to do with your child's education.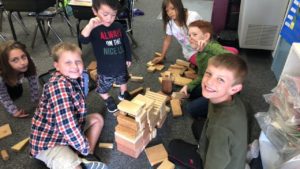 Shepherd of the Hills believes that parental involvement is crucial. Education works best when there is a partnership between the teacher and the parent. We encourage and expect our parents to help with homework and read to their children. Communication with teachers and parents never stops throughout the school year as we discuss what's best for each student. We even offer parenting classes to offer assistance, guide, and encourage each other—a welcome place to raise questions and discuss the joys and trials of parenting.
"Another highly valuable asset that Shepherd of the Hills offers is contact and communication. Teachers and principals are seen in one on one relationships with parents on a daily basis. The staff is easy to communicate with."
. . . if you think that testing and standards are all that matter.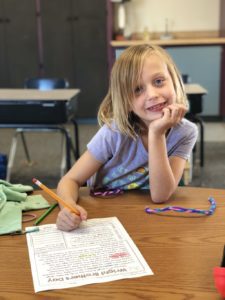 Do we have standardized test results that show how well our students do comparatively? Sure. Do we have students who exceeded grade-level standards and go on to become valedictorians and succeed in many different careers? You bet. But when you speak to these students and parents, they don't talk about testing and standards. They talk about caring teachers. They talk about a warm and welcoming learning environment. They talk about teachers deeply dedicated to student success and well-being. They talk about the strong spiritual foundation they received, and the moral compass modeled by teachers living out Biblical truths.
"I cannot communicate how much the teachers and school have meant to our family and children. I can't tell you how happy I am that I found this school for my kids. There is so much we love about Shepherd of the Hills."
If any or all of the above describes you, then, by all means, continue with your search for a school. However, if they don't, then we might be just the school you've been looking for. We would love to hear from you if you would like more information or would like to schedule a tour. Contact us today at http://sothschool.org or directly at 619-469-9443.