Let's be real for a minute. Parenting is HARD.
The first step to becoming a better mom or dad is to admit that it's hard and it's ok to not have all the answers. Every parent, child and situation are unique and there often isn't a one-answer-fits-all solution or approach that works 100% of the time. Making parenting well, really hard at times!
Ready for the good news? Introducing ParentEducate.com!

ParentEducate.com is where parents go to learn from an ever-growing library of 80+ online research-based courses. A few of our writers had the opportunity to take a few ParentEducate.com courses and the feedback has been tremendous. Before we dive into which courses, they took, here are a few reasons WHY we have given ParentEducate.com our San Diego Moms stamp of approval! #SDMApproved
The one thing many moms don't have is TIME. These courses are designed for busy parents, each course is only 20-30 minutes.
ChildCare Education Institute's team (the No. 1 trainer of pre-k and daycare teachers) is behind ParentEducate.com — so all courses are packed with the same skills and techniques taught to leading early childhood educators.
All courses are available 24/7 on any device and can be started/stopped at any time, allowing families to conveniently learn how to parent like a pro.
Use Code MN1Month for 20% off a one-month subscription (now through 11/14/21) OR sign up for a FREE one-week trial today!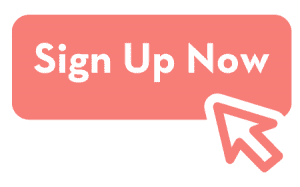 Six ParentEducate.com Courses Every Parent Should Take:
Resilience: Coping Skills for Difficult Times
How School-Age Children Experience Grief and Loss*
Positive Guidance Strategies for Preschool and School Age Children
Establishing a Growth Mindset Environment*
Building Literacy Through Storytelling*
Strategies for Children with ADHD
(* indicates a review below!)
---
How School-Age Children Experience Grief and Loss
Reviewed by: Nicolette Lieberman
"As our children grow, it is inevitable that they will experience the loss of a loved one, be it a person close to them or a pet they adore. How School-Age Children Experience Grief and Loss is an important resource that provides an introductory view into what children understand about loss. It helps parents become better equipped to support their children.
This is a good course to consider in conjunction with the Introduction to Grief and Loss, How Young Children Experience Grief and Loss, and Helping Your Child Cope with Grief courses. I was really impressed with the course and am excited to dive into the other courses that they have to offer. It's so important to stay educated in this day in age and this resource is a must for all parents!"
Building Literacy Through Storytelling
Reviewed by: Colleen Green, San Diego Moms Contributor
"I am thankful that I took the opportunity to go through the Building Literacy Through Storytelling course from
ParentEducate.com
. The course was very quick, which is a bonus for those of us that are constantly juggling all the things and have little time. I was able to go through, without feeling rushed at all, in about 20-25 minutes. The course started off with a great moment of reflection for me to think about moments of storytelling in my life, my favorite experiences with storytelling and how I thought storytelling could benefit young children. While some of the course focused on the pre-literate and early reader children, I was taking this course with my 2nd grader in mind. After a year and a half of distance learning, she could be currently described as a struggling reader and is reading slightly below grade level expectations. I was hopeful that this course would give me insight into supporting her literacy development, and it didn't disappoint.
I highly recommend this
ParentEducate.com
course to parents, grandparents, and other caregivers to those children 3 and above and I am excited to take another course!"
Establishing a Growth Mindset
Reviewed by: Tracie Rosales, San Diego Moms Contributor
"As a parent I love the idea of instilling a growth mindset way of thinking. I want my son to not give up and to realize that with work and perseverance he can accomplish challenges.
The Establishing a Growth Mindset course gave some great examples of how to promote the effort that he makes and not just on the final outcome. That the power of working in the art is just as important as the final product. The language part of the course really honed in on how to create the feeling of learning and growing in a positive way. Instead of a child focusing on what they are not good at just adding the word yet changes the way it is perceived. I'm not good at math, yet.
The course is concise and the perfect amount of time to give a starting point and some areas to begin with. It is not overwhelming as a parent but gives actual tips on how to adjust the way we parent to create an atmosphere that will promote a growth mindset and not a set mindset."
Head to ParentEducate.com today and sign up for their one-week FREE trial and be sure to use code MN1Month for 20% off a one-month subscription (now through 11/14/21).