Lauren, we are so grateful you decided to share your story with us. Let's start with who you are both personally and professionally. Give us the 30-second elevator pitch that you would give when asked to introduce yourself.
I am the owner of Feather & Rose, a jewelry business for women and littles. I create meaningful jewelry as a vehicle to achieve a greater mission – to see all females flourish by helping them cultivate confidence, joy, and connection in their lives.
What does "As Strong as the Mother Next to Me" mean to you?

"This sentiment is EVERYTHING! Moms will only succeed when they surround themselves with a tribe of women in order to feel supported, seen, and encouraged."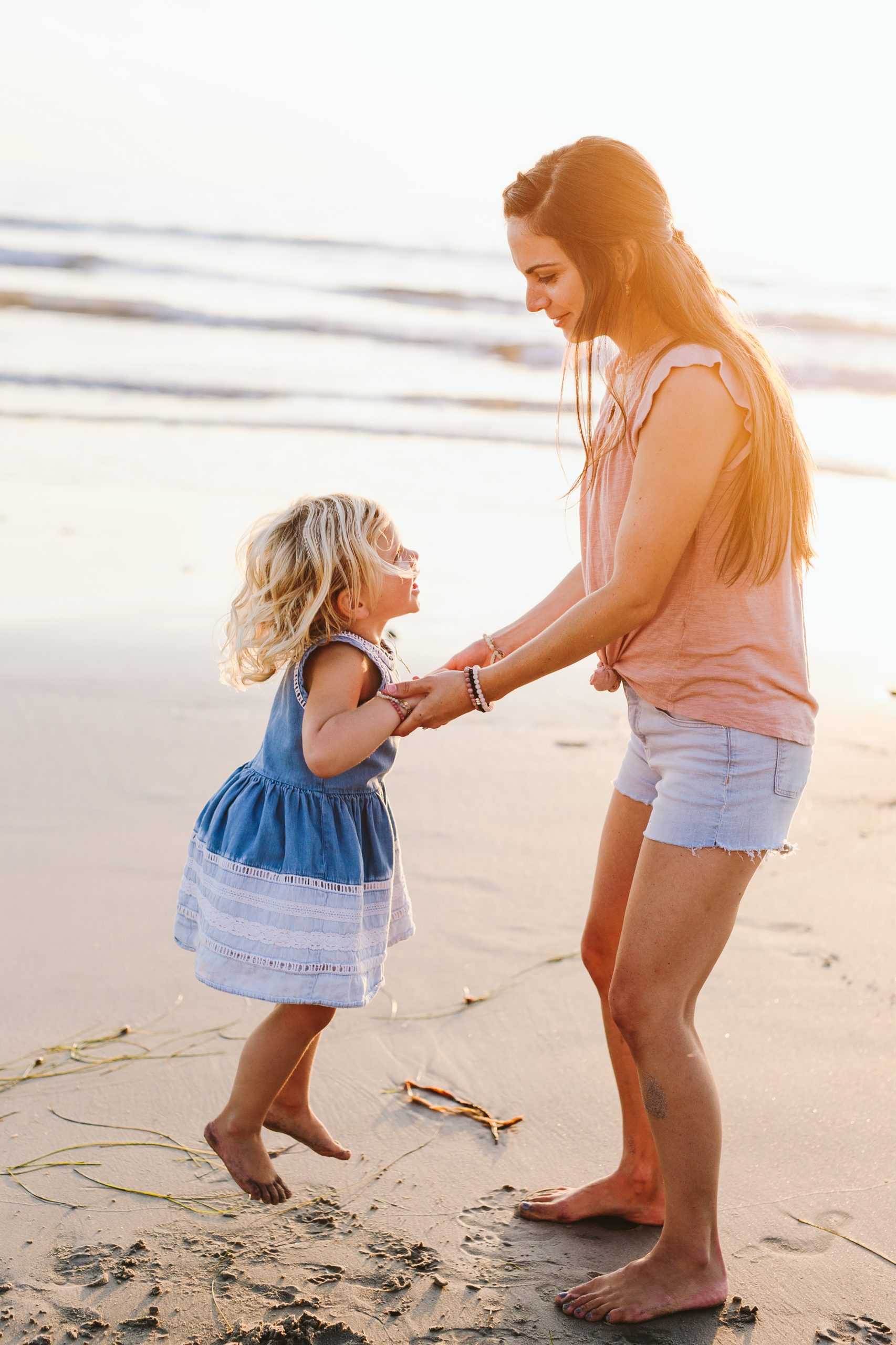 Tell us about yourself as a mother and businesswoman. I live in Carlsbad and am a wife, a mom to 2, and I work in healthcare as an Occupational Therapist by day, and I work on Feather & Rose in my free time.
As a chronic self-doubter, it's no surprise that "words of affirmation" is my love language! When I first became a mom I had a difficult time adjusting to my new role – I questioned my every move and felt like I was doing it all wrong. I truly leaned into the affirming words of others and positive self-talk to build my confidence as a new mom. I continue to lean into my tribe of women for support, and my goal is to provide opportunities to encourage and support women and our youth.
As a brand, we believe in the power of affirmation and speaking words of life over ourselves and others. In light of all this, each piece has special meaning and includes an affirmation or note of encouragement. We want every female to recognize her unique talents, to trust in her abilities, and to know that she is precious and beloved.
How important is it to you to surround yourself with other moms both professionally and personally? This is extremely important to me. I am one of 3 girls, I have a great relationship with my own mother, and have had the same best friend since I was 12 years old. Having strong relationships with females has always been very valuable to me in order to give and receive encouragement, input, and just to simply do life with one another.
I started Feather & Rose when I was looking for a fun activity to do with my daughter. Jewelry making was something that we both enjoyed, and having matching jewelry was a fun way to feel connected. From there, Feather & Rose was born! I work as an Occupational Therapist in home health Monday through Thursday, then evenings and Fri through Sundays are spent working on Feather & Rose. Always taking advantage of nap time and the time after the kids go to bed!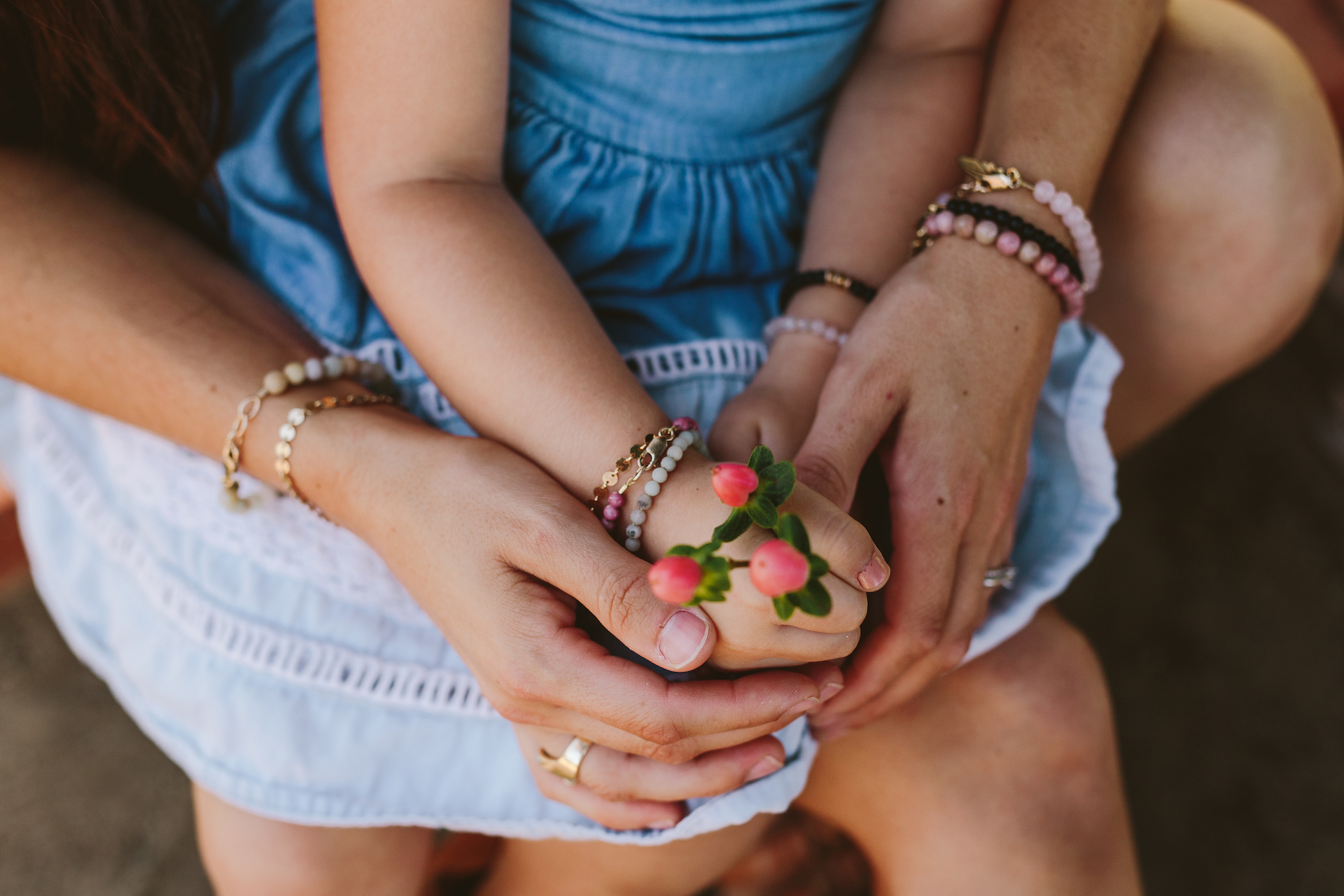 What challenges do you face as a mother and a business person? Definitely time management. Some days I do not work on Feather & Rose at all, other days I am up later than I wish trying to get things done.
What piece of advice would you give another mom who is struggling with balancing work/home life? or thinking about starting her own business? Figure out what is a priority, because you simply cannot do it all. We eat take-out or frozen food for dinner more than I'd like to admit, I let the laundry and the dishes pile up when I need to, and I don't get to work out as much as I'd wish. I try hard not to feel guilty about those things but I remind myself that every time I say "yes" to something that usually means needing to say "no" to something else. You pick and choose what is the MOST important just for that day.
What are some of your favorite resources for business that have saved you time? Just trying to stay as organized as possible and have systems in place as if you are a billion dollar business so that you can be ready to scale up whenever the time comes. For example, even with my very first jewelry collection I created a spreadsheet that included every product name, material used, materials price, the vendor and alternate vendor etc. It felt over-kill at the time but now I am very grateful I can easily refer back to that and gather information quickly as my business grows.
Tell us about a challenging time in your business and how you overcame it? Just getting off the ground was difficult, I wanted to to all the things and it was difficult trying to prioritize what was most important and not get ahead of myself. My husband is a tech start-up guy so he has coached me a lot in this process. He has really encouraged me to continue to focus on the product and make sure that all decisions align with the mission of the business.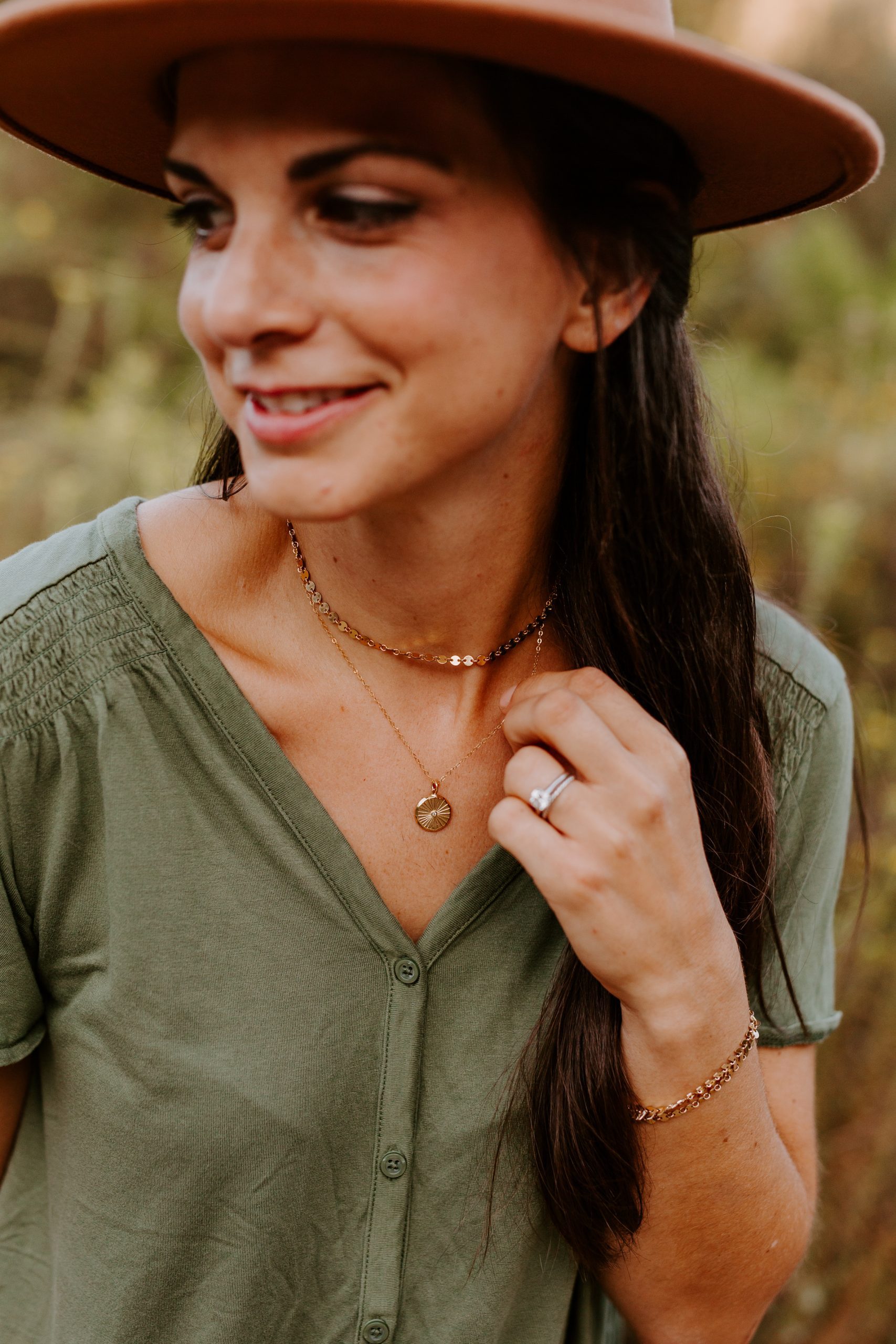 How did you build your community of moms around you and how have they impacted your life personally and professionally? I have made most of my mom friends through church and just from walking around the neighborhood and meeting neighbors. They are all a part of the tribe that supports me!
Do you have a non-profit or cause that you want us to know more about? And why are you so passionate about this? Yes! We actually donate 10% of all sales to Carry the Future, an organization that provides critical aide to refugee families in need including supplying baby carriers, newborn supplies, and funding projects that create women-friendly spaces. I love supporting women on a local and global scale.
Would you like to offer anything to our readers? Use code SDMOMS10 for 10 percent off through May 31, 2021.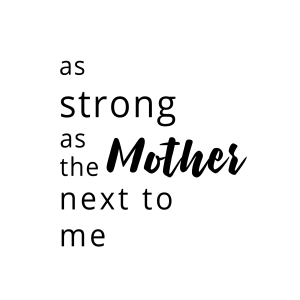 "As Strong as the Mother Next to Me" was built on the principle and belief that with the right community and sisterhood you can move mountains. Founder Niki Jones is a single mother and entrepreneur who understands that leaning on her circle doesn't make her weak; it makes her unstoppable.
Research supports that by doing good or paying it forward, in ways big or small, not only feels good, but also does us good.
MOTHERHOOD IS HARD ENOUGH. San Diego Moms wants to provide an experience and community that is inclusive, uplifting and supportive to ALL moms. By empowering and lifting each other up, we become better women, partners, leaders, and friends.
At this time I would like to ask you to MOMinate two moms and tell us why they are the Strong Mother Next to You . . .
Jesslan Urquhart
"Jesslan and I became friends before we had kids, but ended up getting pregnant at the same time and had our firsts (both girls) 5 weeks apart! It was really fun doing pregnancy and being first time moms together. When I was pregnant with my 2nd, I was worried about who was going to watch my oldest whenever the time came to go to the hospital. She assured me that she would be available to help out. Sure enough, at 3 am when my husband called her to tell her I was in labor, she left her 2 year old and little baby to come watch my girl! Everyone needs a friend like this. Also, she is an amazing photographer and does all my lifestyle photos! (go check her out)"
Julie Erickson
"I met Julie when I was 9 months pregnant with my first, she just had her first who was 2 months at the time. We lived on the same street and hadn't met before then. Once my daughter arrived, she dropped off diapers that her son had already grown out of and a sweet card. She also sent me a text basically letting me know that it was okay if I wasn't okay, and reassuring me that it gets better. This meant the world to me, because I was NOT okay and it felt good to not be alone and to be encouraged. Since then, she has been my "honest motherhood" kind of friend who tells it like it is and isn't afraid to talk about the difficulties of motherhood (all while poking fun at it). Everyone needs a friend like this too!"