Jeanne, we are so grateful you decided to share your story with us. Let's start with who you are both personally and professionally. Give us the 30-second elevator pitch that you would give when asked to introduce yourself.
I'm a mama bear to two incredible boys, ages 2 and 4, wife to an amazing musician and husband, and business owner. The ocean is my home and I love supporting others. I have an amazing career that allows me to help many accomplish lifetime goals and just started a passion project, which is Mahalo Shave Ice Co serving North County.
What does "As Strong as the Mother Next to Me" mean to you?

"Being "As Strong as the Mother Next to Me" means also being as vulnerable as the mother next me. Motherhood is hard, no matter which season and it's ok to admit it. It means not to compare ourselves but to support one another. It means taking the help as much as you offer it. It means doing what's best for you and your family, without being judged or passing judgement."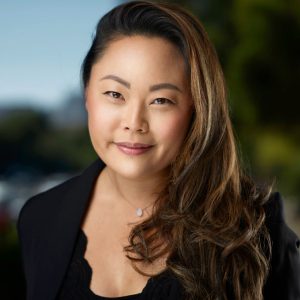 Tell us about yourself as a mother and businesswoman.
I'm a mother of 2 amazing boys and wife to an amazing musician, Michael Officer. Being a California native, I've always had a connection with the ocean. We have been in San Diego now for 6 years and are so grateful to call it home. I've bartended for 11 years, while studying child development and education. A close friend recommended that I give real estate a shot as a career and here I am.
A seasoned Realtor with expertise in multiple areas of real-estate, Jeanne is a producing agent in the San Diego Metro Keller Williams brokerage and a Team Lead for the Taylor Team who collectively brings over 30 years of experience in the industry. She represents a diverse range of clients including Buyers, Sellers, Investors, First Time Home Buyers, Military and clients in need of relocation. Understanding that each client has unique needs and circumstances, her service is customized to provide the best possible representation. Her service is detailed, prompt and responsive, delivered with professionalism and integrity. ✨
During the pandemic I met an awesome soul, which is the founder of Mahalo shave ice co. We clicked and with my help we made sure that the business survived. It actually did better. We are now partners and have two additional trailers being built as we speak. This is how we started Mahalo shave ice co. SD North, which will launch in mid March.
How important is it to you to surround yourself with other moms both professionally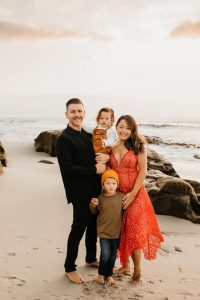 and personally? It is super important to me. Motherhood can be isolating, so to have other women to relate to or lean on is so essential. Professionally, it's a necessity. I need inspiration to keep going and professional mamas give me the boost I need to stay consistent and creative. I hope I am doing the same for my fellow mamas.
I got started in my current role when my best friend recommended that I give real estate a try. He said I would be great at it. My firstborn was just a few months old when I started to study and I wrote my first offer while breastfeeding. Fast forward to now…I run a real estate team with 4 agents, I help clients of all genres buy and sell real estate, and am working on launching Mahalo shave ice co sd north in the spring. I make time for the family in the morning and evenings, so I can stay focused and productive during the day.
What challenges do you face as a mother and a business person? Trying to do it all is in my nature. I'm a 3 on the enneagram. That's definitely a challenge as a mother. You simply can't do it all. You can just do your best and try to find the right balance for yourself.
What piece of advice would you give another mom who is struggling with balancing work/home life? or thinking about starting her own business? The number one challenge is time management, followed by guilt. Thankfully I have a super supportive husband that is a strong team player in the family life, so he makes it easy for me stay present when I do shut the work down.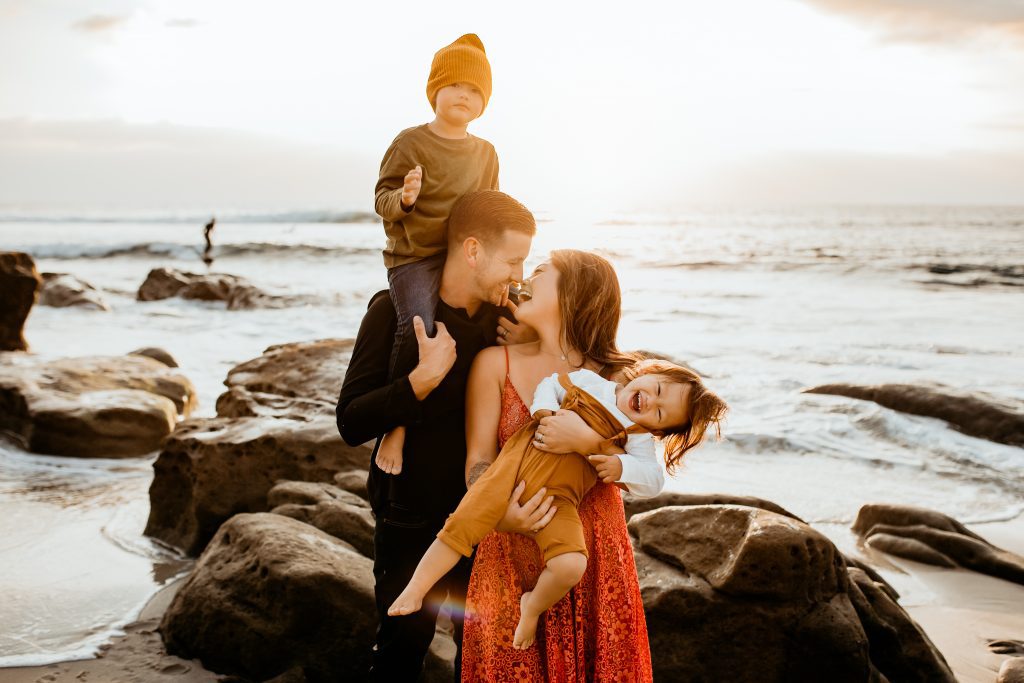 What are some of your favorite resources for business that have saved you time?? Put EVERYTHING IN YOUR CALENDAR. This is great for time management. Having a consistent workout schedule has saved my life and has made me better in all aspects of my life. Listening to podcasts that help me grow, listing things I am grateful for in the mornings, and manifestations are my go to. Updating my goals frequently and putting them where I can see them often also has been a great tool for me.
Tell us about a challenging time in your business and how you overcame it? A challenging time was probably the first year of real estate. Working while being a new mom was scary. I always pictured myself being at home with the baby full time. I over came it by telling myself I was helping other families meet their goals while building a bright future for mine as well.
How did you build your community of moms around you and how have they impacted your life personally and professionally? I met a lot of moms while focusing on my fitness, or mommy and me classes. Personally, I feel supported by the community of moms in my life. Professionally, it's inspiring for growth.
What piece of advice would you give another mom who is struggling with balance work/home life? or thinking about starting her own business? I would say, give up the word "balance". We try so hard to be perfect, when all we need to do is try our best. Always practice self love and care, because you deserve it. Lean on your family and friends, you would do the same for them.
Do you have a non-profit or cause that you want us to know more about? And why are you so passionate about this? Buena Onda! Is a non profit that is currently building a facility for free childcare for women with children that need to be working in the fields of Mexico. I am so passionate about this because we all know how difficult it is to work and not have childcare. Some of these women have no one to lean on and must work to feed their children. This is an ongoing problem in many societies, Buena onda is supporting mamas.
Would you like to offer anything to our readers? In my position as a realtor, I can offer a donation from my commission to a cause of their choice or complimentary home inspection. If they would like to have our Mahalo truck at an event, we are offering no travel fee and $50 off of the event.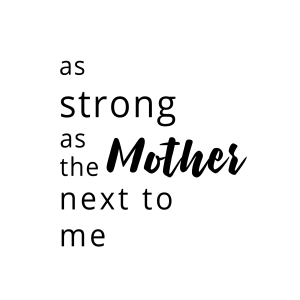 "As Strong as the Mother Next to Me" was built on the principle and belief that with the right community and sisterhood you can move mountains. Founder Niki Jones is a single mother and entrepreneur who understands that leaning on her circle doesn't make her weak; it makes her unstoppable.
Research supports that by doing good or paying it forward, in ways big or small, not only feels good, but also does us good.
MOTHERHOOD IS HARD ENOUGH. San Diego Moms wants to provide an experience and community that is inclusive, uplifting and supportive to ALL moms. By empowering and lifting each other up, we become better women, partners, leaders, and friends.
At this time I would like to ask you to MOMinate two moms and tell us why they are the Strong Mother Next to You . . .
Diane Mccoy
"Diane is a Sd native and hair dresser. She is a mom boss and always makes me feel beautiful with every visit. She is a strong and a supportive mama!"
Reina Guiterrez
"Reina is another mom boss, who is a lender and plays a key role in my professional life + success. Her work ethic is inspiring, but her ability to be a bad ass mom while kicking ass in her career is the most impressive."